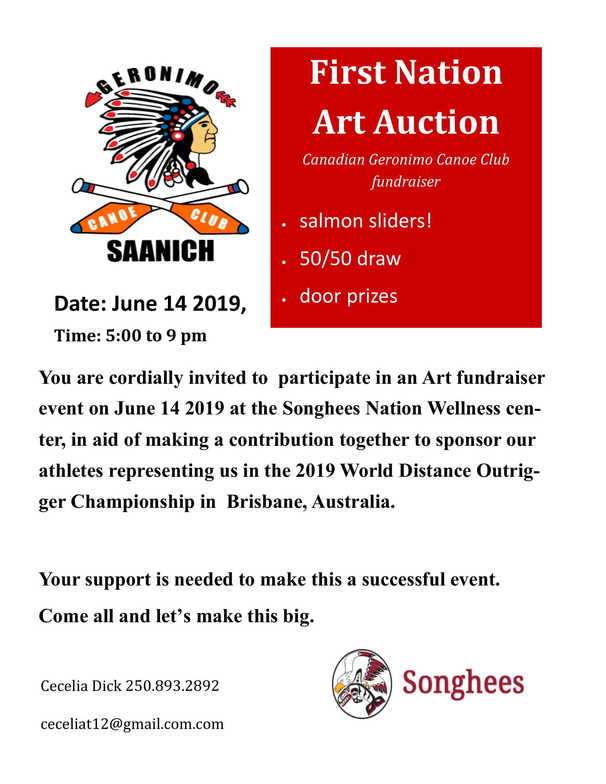 Please find attached to this post an invitation from Florence Dick of the Songhees Nation inviting us to join them in a First Nation art auction.
This is a fund raising opportunity to support their young athletes participating in an international event. Opportunities like this often provide athletes and participants with life changing experiences and memories while providing us with an opportunity to show our support.
The organization is also accepting E-Transfter donations if you would like to give a donation please sent them to: [email protected] The Geronimo Canoe will pull into Gyro Park at 1:30, the pullers will come on to the beach for break and meet people to talk about their training.
June 14-- Songhees Wellness Centre - 5PM - 9PM