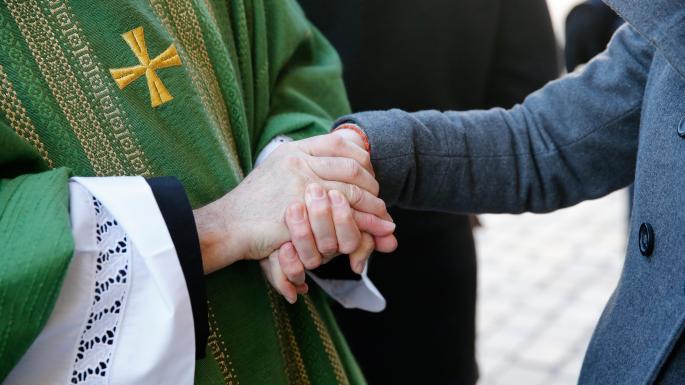 Your Parish Vision Team brings you a seasonal update from our roving reporter, Sally Sincerely
Peace … always a welcome interlude at any time of year. Sharing the Peace as we do each Sunday is not only an important Christian custom but a feeling which takes on even more significance listening to our favourite hymns and songs during the Advent season. It is also a good time to take a moment to reflect and count all our blessings beginning with the consecration of our church (St. Paul's Naval Church) on December 12th in 1866, many Christmas seasons long ago.
Many successful Holly Bazaars have been held over the years and our most recent one was no exception. With so many people to thank personally please help me to thank them individually as you able and of course by this letter … a collective thanks to all the organizers, volunteers and participants. We must not forget the volunteers who attended during the week to set up and prepare the halls. A special thank you, Merle, David, Doug and Sharon. If I missed anyone please forgive me.
A huge thank you to all the people who prepared the food and the servers who served the delicious lunch. Of course, no one would have sat down for the lunch if it had not been for the multitudinous and attractive variety of handmade crafts, baking, candies, preserves, other treasures including the silent auction baskets provided by our talented volunteers and contributors. You are all amazing supporters, especially William taking his station at the hall entrance greeting everyone with his warm smile.
Thank you to all the volunteers who made the crafts and manned the booths and stations. The Bazaar would not have happened without your tireless efforts and commitment. A side note is that Lynn's fudge did not make it all the way home so if anyone finds any crumbs please turn them into the lost and found.
A special thank you to all the parishioners, visitors and families who came out Saturday November 17 to attend this year's event. Next year's event may be a little different perhaps with a "Ghost Bazaar" depending upon the construction status of the new Ministry Centre. The suggestion of having a drive thru lunch or take out to shorten the lunch line next year was quickly nixed by the wise and talented organizers. That just leaves us with Sharing the Peace like we do throughout the year and being grateful for the many blessings we share while eagerly awaiting the upcoming Advent festivities and church services. Feliz Nevadad!