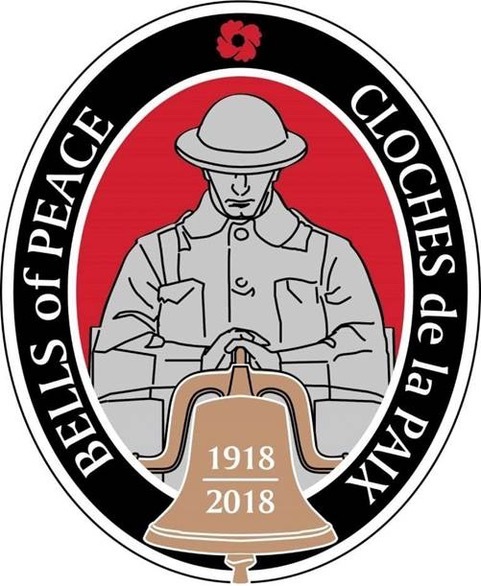 On November 11, 2018, 100 years will have passed since the signing of the armistice that officially ended WWI.
As a tribute to all Canadians that served in this horrific struggle, Archbishop Fred Hiltz, primate of the Anglican Church of Canada, is asking that churches across the country ring their bells for peace as the sun sets on Remembrance Day this year—the 100th anniversary of the end of the First World War. This unified action will mark remembrance for those from that era—an event that allows Canadians, if only for a moment, to stop, to remember and to feel, perhaps for a second, the joy that peace brought after so much death and destruction.
In order to achieve this, the Legion is asking Presbyterian churches and other religious organizations all across the country to ring their bells 100 times at sunset on November 11, 2018. The hope is all who hear the bells will stop and focus on the loss and sacrifice both on the battlefield and at home.
If anyone would like to be a part of this at St Peter and St Paul on Sunday evening November 11th please be here by 4:20 PM at the latest. Sunset is 4:39 and we will start to ring the bell at 4:30 to with 5 seconds between rings until it has tolled 100 times. There will be time for all who come have a chance to ring the bell in honour of these Veterans of the 1st World War.
To Learn more please visit the following links: https://presbyterian.ca/wp-content/uploads/BELLS-OF-PEACE-Religous-Ltr-Eng.pdf